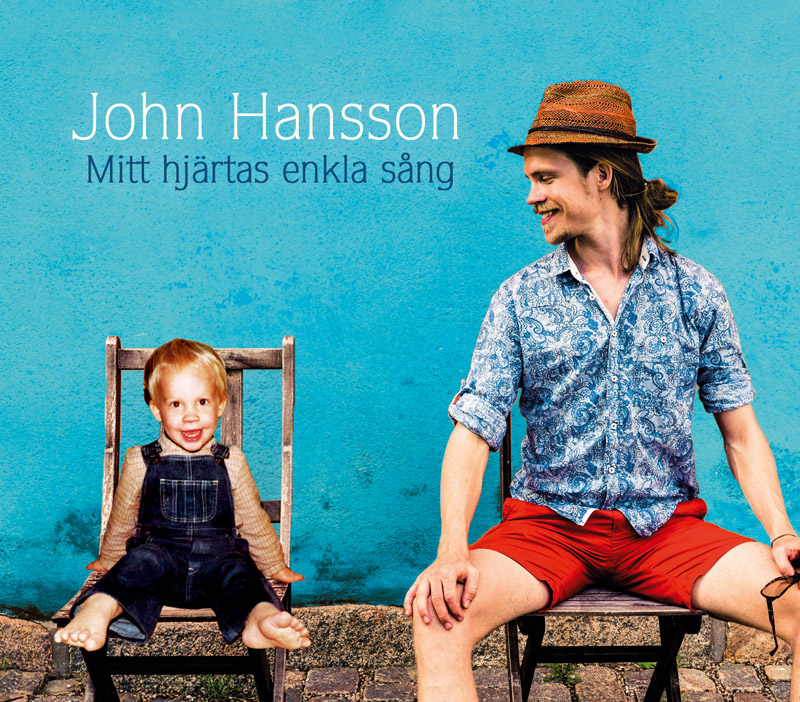 In 2015 I released a self produced album with original songs written in Swedish called "Mitt Hjärtas Enkla Sång", which means "The Simple Song of my Heart". To reach there was a 16 year long journey, learning to play the guitar, find my voice, record, produce, but most of all, to understand why I wanted to make an album in the first place. Where did the songs come from and why? I just knew I had to do it.
So when I finally had released it, I felt to my surprise contentment. So I stopped doing music and never really promoted the album. Five years has passed since then, going deeper into yoga by becoming a yoga teacher, and the last two years I grew more and more interested to create beauty in the form of photographs.
In this time I only wrote one new song, and it was my first instrumental song on guitar, coming to me after a meditation. That was the only song until this spring, when the love for my parents inspired me to write a song to them. The song came from a strong wish to express these emotions.
Since then I started to open up to music again, and some people I have met recently encouraged me to start to sing and play again. So when I created this webpage, originally for my photography, I felt inspired to include music as well. Even if I wouldn't create any more new songs, the ones I already wrote are really worth to be listened to. I listen to them from time to time and I feel a great love for them.
Mitt Hjärtas Enkla Sång
For English speaking readers, the theme of the album is the inner child, also known as the inner voice, the spiritual heart, the soul.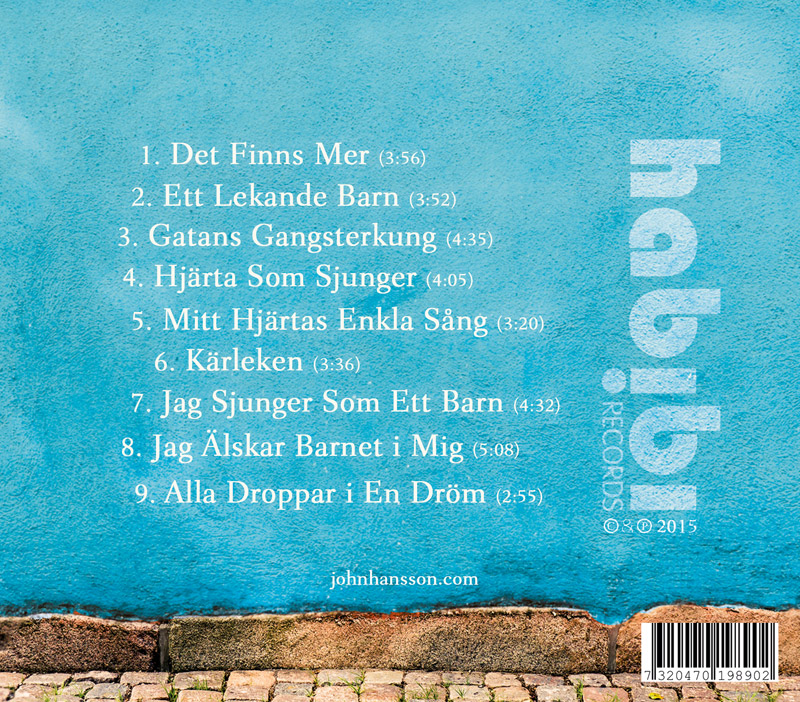 "Det Finns Mer" ("There is More") express the realisation that there is something more to life. Of how we try to fill an emptiness inside with things on the outside.
"Ett Lekande Barn" ("A Playing Child") is about how we can forget who we are when we grow up into adulthood. But that there is still a playing child within.
"Gatans Gangsterkung"("The gangster king of the street"). Is about one type of protective surface we can build in order to protect ourselves. And in the same time we identify ourselves with the image and forget who we are. But the child is still inside.
"Hjärta Som Sjunger" ("Heart that Sings") express the power of death, how it can inspire us to learn how to live.
"Mitt Hjärtas Enkla Sång" ("The Simple Song of My Heart") In this one I state that I will sing until I become true.
"Kärleken" ("The Love") Is expressing the wish to silence the mind, stopping doubts, and give place for love.
"Jag Sjunger Som Ett Barn" ("I Sing Like A Child") Is about making a choice to live. To choose happiness.
"Jag Älskar Barnet i Mig" ("I Love the Child Within Me") States that no matter what is happening in the world around us, we all have this beautiful core inside. deep within we are all kids who try to find our way through life.
"Alla Droppar I En Dröm" ("All the Drops Within a Dream") We are all united. like small drops in a river that whirls around the time.